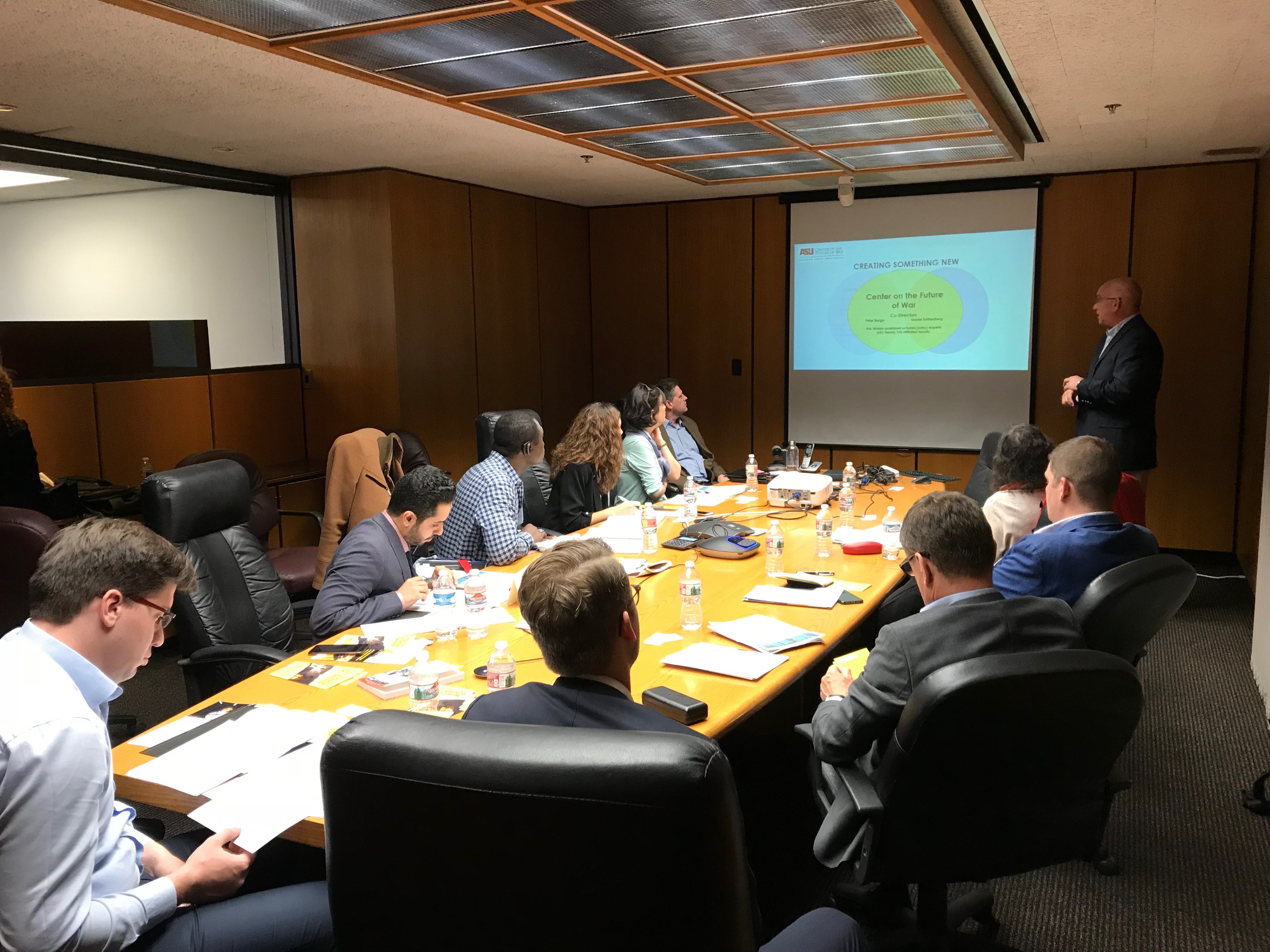 The Role of Research and Education in Greater Global Security
A group of international leaders with expertise in national security, counterterrorism, and cybersecurity met for a discussion of academic research and education in the area of global security at Arizona State University on Thursday. The event was hosted by the Center for Emergency Management and Homeland Security in the Watts College of Public Service and Community Solutions on the ASU Downtown campus. The discussion was part of the Center's Hazards and Disasters Exchange Collaboratory event series.
The group included representatives from Europe, Africa, Asia and the Middle East and was in Phoenix as part of a United States Department of State International Leaders Program. The substantive focus of the visiting delegation is to create a greater knowledge and understanding of the United States security and defense policy-making processes.
Wesley Herche, Associate Director of Research at ASU's Global Security Initiative  provided the visitors with an overview of transdisciplinary and interdisciplinary research work on security issues at ASU. Speaking about the focus of the Center on the Future of War and the MA program in Global Security, Jeff Kubiak, Senior Fellow and Program Director, explained the reach of engagement of educational programs and centers at ASU in this domain.
The event closed with Brian Gerber, Co-Director of the Center for Emergency Management and Homeland Security speaking about the relationship of natural disasters to security issues. Dr. Gerber also provided a discussion of how the MA in Emergency Management and Homeland Security program at ASU attempts to cross disciplinary boundaries by including curriculum content in areas such as cybersecurity for emergency management, public health and disasters, and in community resilience—all to complement traditional approaches to homeland security and emergency management education.