The New First Line of Defense
The New First Line of Defense: Building Community Resilience through Residential Risk Disclosure
The first line of defense for residents and their resilience is housing protected from natural hazard impacts. Yet many residents remain unaware that the building codes and zoning regulations they expect to protect them become outdated as environmental stressors, local development patterns, materials science, and construction practices change. Improved residential risk disclosure is a key component for building resilient communities. To make informed decisions about where to live and how to protect housing investments, residents require knowledge about potential natural hazard exposure and impacts along with available mitigation strategies. This project aims to advance community resilience by improving people's understanding of risks and their willingness to undertake hazard mitigation when choosing where they live. The project team will work with communities throughout the Gulf region to test strategies for dissemination and uptake of information on disaster risk and mitigation alternatives. The ultimate goal is to identify practices most likely to result in residents taking actions to reduce risk and increase resilience.
Project Director:
Christopher Emrich (University of Central Florida)
Project Team Affiliations:
University of Central Florida in cooperation with Arizona State University, Florida Atlantic University, Louisiana Sea Grant, Louisiana State University, RAND Corporation, University of Florida, University of New Orleans, and University of South Carolina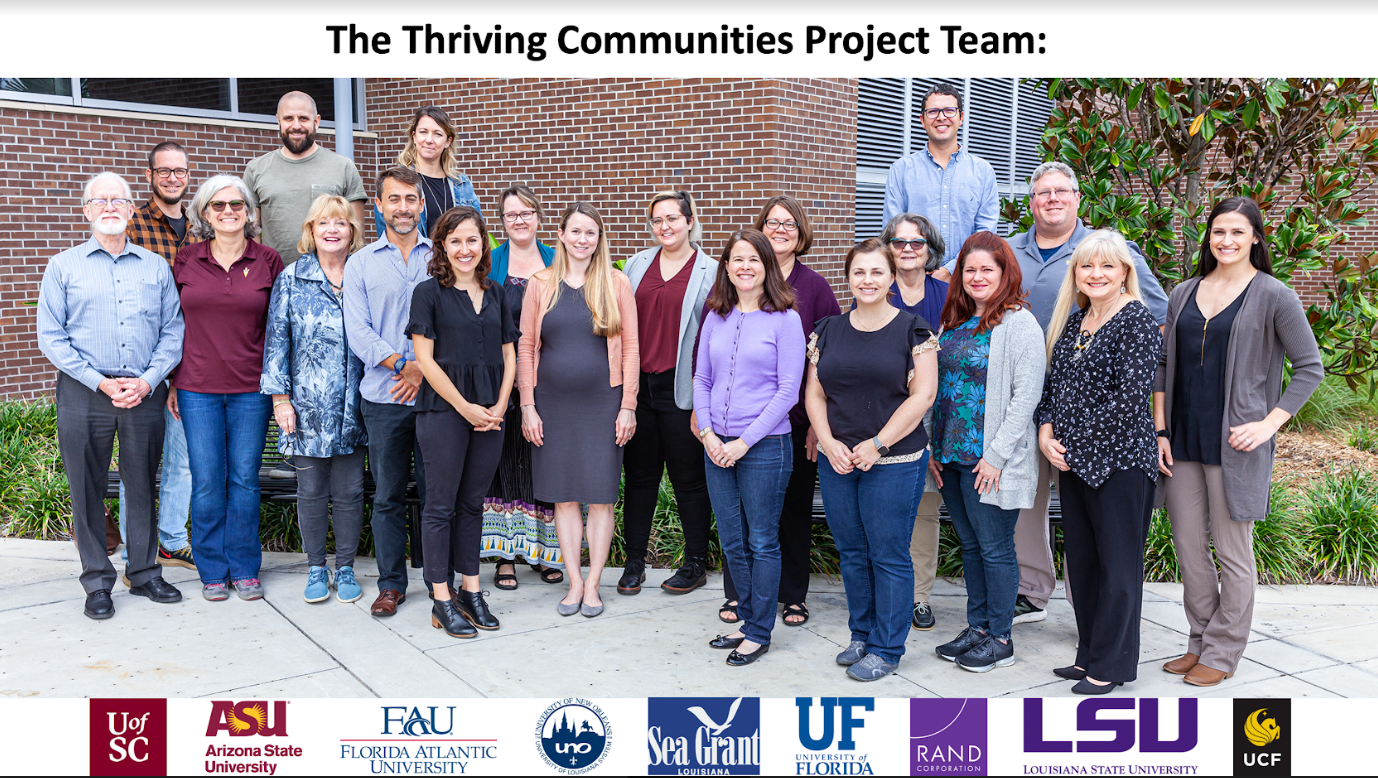 In the news:
As the seas rise along the Gulf Coast of the U.S., thousands of communities must decide how to adjust to a new environment. Two professors at Arizona State University are part of a team that's developing a new tool to help homeowners assess their risk and make informed decisions
.